"Hi Sharon -
I got Bug's coat and it is *by far* the most well-made piece of clothing ever. (And I have a LOT of dog clothes.)"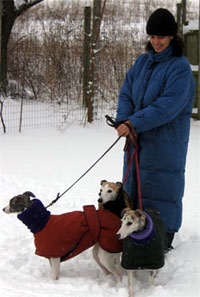 A walk in the snow is not so bad with a warm winter coat on!
All of our coats are custom-made to your measurements.
We craft both heavy winter dog coats and lighter weight autumn and spring dog raincoats.
Make a dog happy: order a coat today!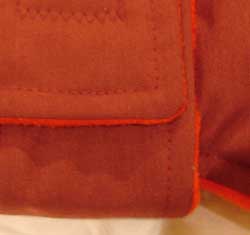 Sewn with the highest standards of craftsmanship, for durability and lasting beauty. Proudly made in U.S.A